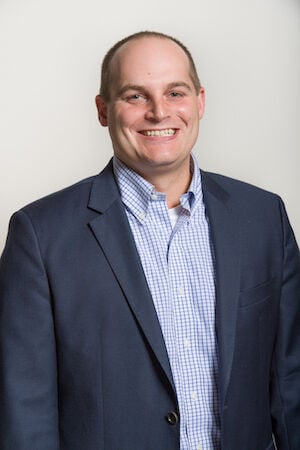 One criterion stands out to Tom Wells, co-founder of new private equity firm 10 Point Capital, when deciding which deals to do. "We have the lens of wanting to invest our own money, personally,"he said, along with that of family offices and high-net-worth individuals. "Absolutely. I wouldn't expect anyone to invest in something if I didn't."
10 Point Capital has made its first deal, taking a minority stake in Phenix Salon Suites, founded by Gina and Jason Rivera. Wells is a business partner with Scott Pressly, both formerly with BIP in Atlanta, which formerly bought Tropical Smoothie Café and Tin Drum. Those two brands are now in the 10 Point portfolio.
Wells said he likes founder-led franchises. "First and most important we were drawn to Gina, being a dynamic leader of that brand. They have 200 locations at this point across 26 states; none of them has failed, which was impressive."
Also, he said, the industry trend of "stylists being able to go out on their own in a salon/suite concept doesn't show signs of slowing." Phenix Salon Suites ranges from 10 to 30 individual spaces where stylists can operate their businesses with more autonomy than the traditional booth rental salon. Total investment ranges from $300,425 to $979,550, which includes a $45,000 franchise fee.